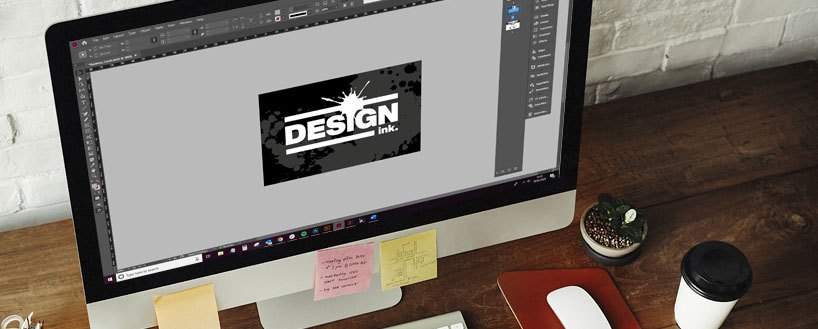 How to Set Up Artwork for Foiling
Thursday 16th April 2020
Ever wished you had the Midas touch? Foiling might be the closest you can get – giving you the ability to turn all your print to gold, or silver, or a number of other colours with the right provider. This über indulgent finishing technique is a sure-fire way to make any print product feel like a premium item. Perfect for business cards, important invitations and extra special greetings cards.
However, this exciting finish cannot be achieved without the relevant artwork files. Keep reading to find out what we need from you in order to make your vision a reality...
What is Foiling?
As you might have guessed, foiling is about applying foil to your print. Using heat and pressure, this finishing technique fuses metallic sheet foil to specific areas of your design. This creates texture and contrast so that you can draw people's focus to important details. Or, the added shine and glitz can simply create beautiful design accents to make your print feel more luxurious.
How to Create and Submit Your Artwork
To keep things simple, we'd like two separate PDFs from you; one for your general artwork and another to show where you need foil to be applied. In order to make sure both your files line up accurately, we recommend the following method;
1. Create your design as normal and save it as your general artwork PDF. E.g. businesscard.pdf
2. Duplicate your design and save it as your foiling file. E.g. businesscard_foil.pdf
3. Create a new colour swatch. Set the colour type to 'spot' and the colour values to our gold and silver specifications;
Spot Colour Name: Foil Gold
Spot Colour Name: Foil Silver
Spot Colour Name: Foil Red
Spot Colour Name: Foil Green
Spot Colour Name: Foil Copper
Spot Colour Name: Foil Holographic
4. Recolour all design elements that you want foiling in the new, relevant fill colour.
5. Delete any other elements you do NOT want to be foiled.
6. Save your file!

After buying a product with foiling, you can upload your artwork by following the instructions. You'll then receive a proof of your order which will include 3 pages for each printed page with foil on; your basic artwork, just your foiled elements, and your basic artwork overlaid with your foiled elements so that you can see if they're lined up accurately.

Please Note: Your Artwork must be received and approved for print by 2pm to guarantee the turnaround time chosen.
For Same-Day services, your Artwork must be received and approved for print by 10am to guarantee Same-Day service.
ARTWORK REQUIREMENTS
Please set up your artwork to the following specifications:
Bleed: 3mm
Safe Zone: 3mm
Format: PDF or JPG
Colour: CMYK (RGB/Pantones will be converted during proofing)
Fonts: Outlined or Embedded
Resolution: 300 dpi minimum
Setting Up Foils: Click here
ARTWORK GUIDES
Please use the following guides to help set your artwork up for print:
NOT WHAT YOU'RE LOOKING FOR?
Let us know what you are looking for and we'll try our best to quote it for you.