Printed Lanyards
Holding an event in Hertfordshire? Our printed lanyards could be just what you need.
Traditionally used to hold ID cards or passes, the simple lanyard actually has a whole range of practical uses. Make it clear which brand you are representing on those video calls with branded lanyards. Determine rank with colour-coded designs. Or, hold keys, USB sticks and even hand sanitiser on the clip to keep your small – but essential – things close by.
Our polyester lanyards are perfect for use in the office, at exhibitions or at company conferences.
Each lanyard comes with a safety break and dog clip as standard and they are available in 3 widths;
The dye sublimation print process makes the colours incredibly vibrant and long-lasting. The design on both sides of the lanyard can be different or the same, depending on what will work best for your brand. These are a practical and cost-effective way to get your brand out in the open.
Product Specification
Dye sublimated soft lanyards
Full colour on both sides
Length including clip (mm): 480
Width (mm): 15mm, 20mm, 25mm
Weight per 100 units (kg): 1.6
Safety break
Dog clip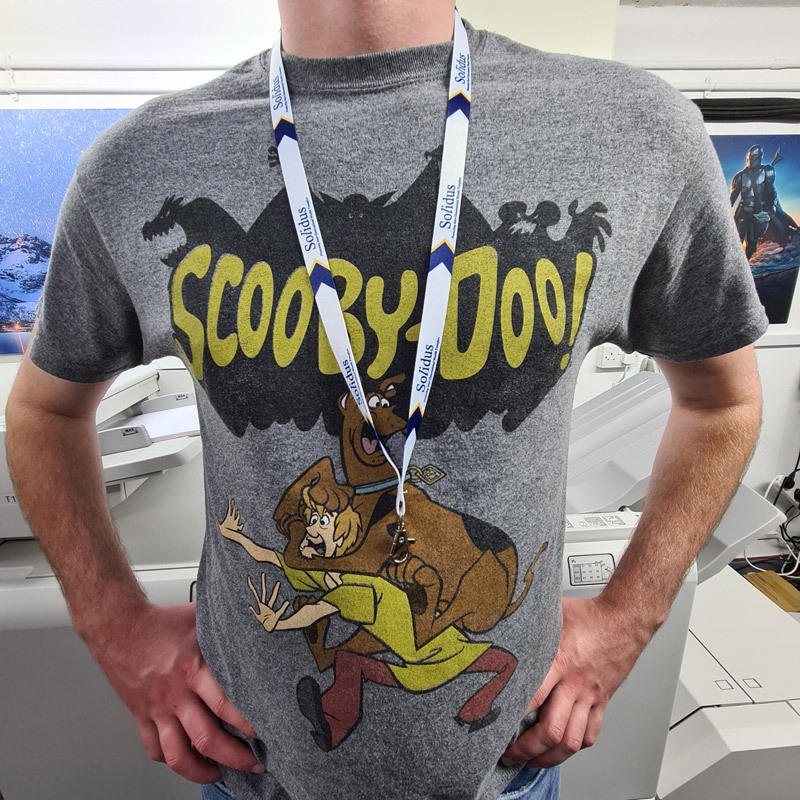 Related Items
Please Note: Your Artwork must be received and approved for print by 2pm to guarantee the turnaround time chosen.
For Same-Day services, your Artwork must be received and approved for print by 10am to guarantee Same-Day service.
ARTWORK REQUIREMENTS
Please set up your artwork to the following specifications:
Bleed: 3mm
Safe Zone: 3mm
Format: PDF or JPG
Colour: CMYK (RGB/Pantones will be converted during proofing)
Fonts: Outlined or Embedded
Resolution: 300 dpi minimum
Setting Up Foils: Click here
ARTWORK GUIDES
Please use the following guides to help set your artwork up for print:
NOT WHAT YOU'RE LOOKING FOR?
Let us know what you are looking for and we'll try our best to quote it for you.