Waterproof Flyers
Instead of buying disposable flyers over and over again, you can save money and reduce your carbon footprint
Create durable flyers for using our waterproof synthetic stock. This stock is when you need to clean your print - such as restaurants wanting hygienic but reusable menus. Instead of buying disposable flyers over and over again, you can save money and reduce your carbon footprint!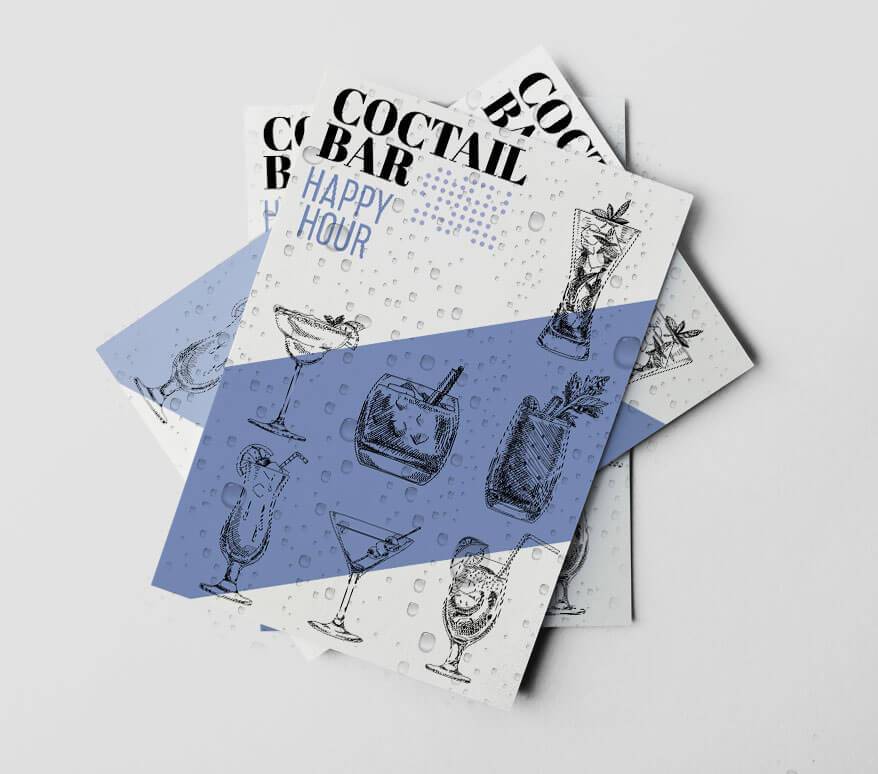 Please Note: Your Artwork must be received and approved for print by 2pm to guarantee the turnaround time chosen.
For Same-Day services, your Artwork must be received and approved for print by 10am to guarantee Same-Day service.
ARTWORK REQUIREMENTS
Please set up your artwork to the following specifications:
Bleed: 3mm
Safe Zone: 3mm
Format: PDF or JPG
Colour: CMYK (RGB/Pantones will be converted during proofing)
Fonts: Outlined or Embedded
Resolution: 300 dpi minimum
Setting Up Foils: Click here
ARTWORK GUIDES
Please use the following guides to help set your artwork up for print:
NOT WHAT YOU'RE LOOKING FOR?
Let us know what you are looking for and we'll try our best to quote it for you.